Discover the IQOS Solver: the diagnostic tool
What is IQOS Solver?
It is an easy and quick tool to use, designed to solve any difficulties you may encounter with your IQOS.
Thanks to this tool you will receive the best advice to solve the problem you detected and, if you fail to do so, it will guide you in the request to replace your device.
How to log in?
If you are registered on iqos.com, access your profile by entering your credentials.
Enter the Your devices section and verify that your devices are all present. If you want to add devices, you can do it yourself with the "Add a new device" button or by contacting our IQOS Contact Service Center.
To start the diagnosis, click on IQOS Solver and then Device Diagnostics in the drop-down menu next to the device to be verified.
If you are not registered yet, create your profile and use the new diagnostic tool.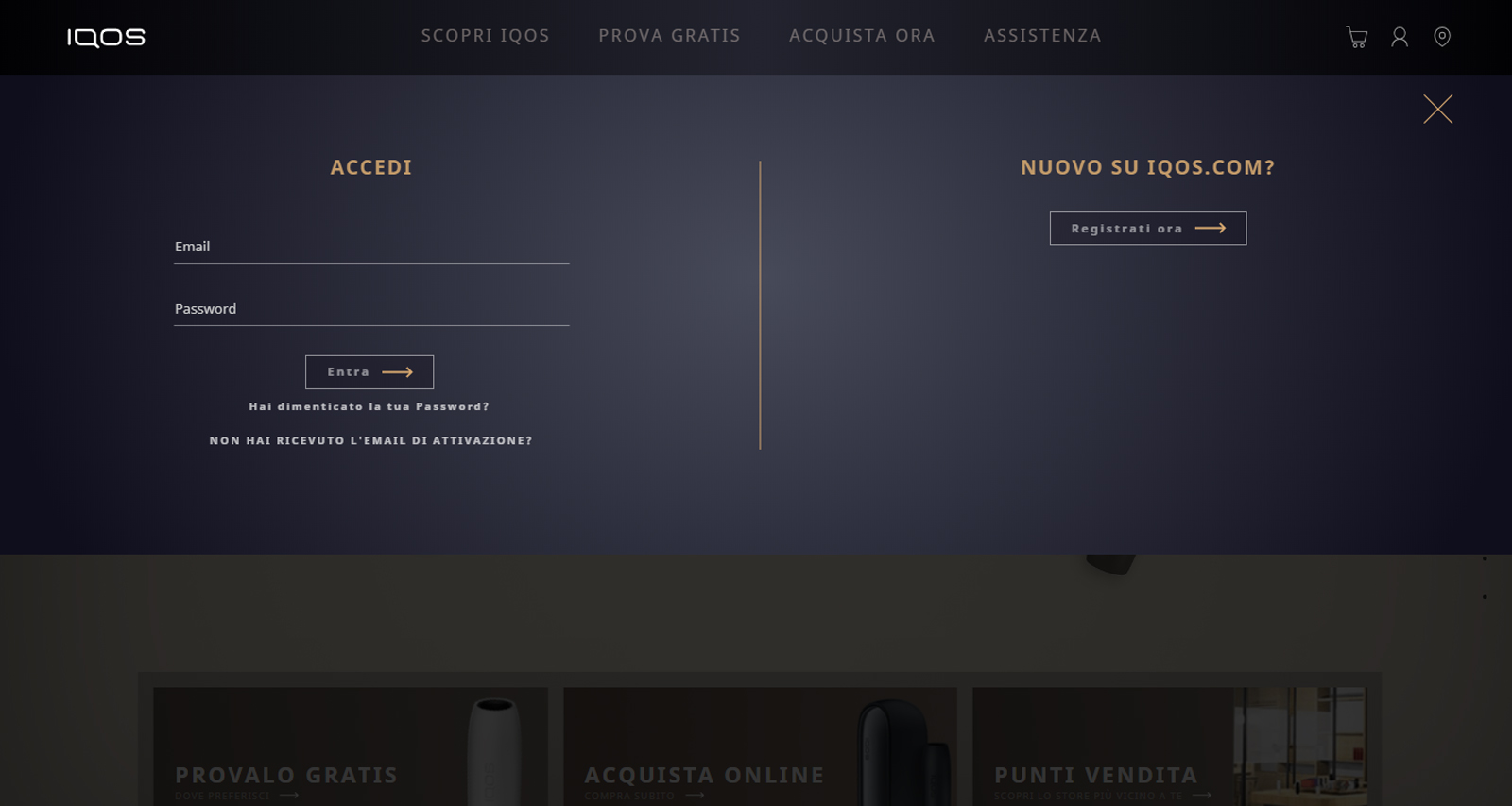 What is it for?
The online diagnostic tool was created to allow you to resolve any difficulties you may encounter in the correct use of IQOS quickly and totally independently.
Should the online diagnostic tool fail to find a solution to your problem, it will guide you in verifying the warranty and in any request for replacement of your device.